Curb Side Pick-up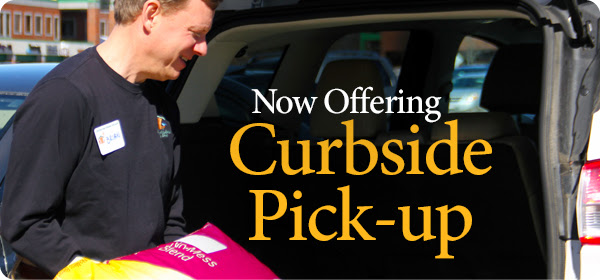 Curbside Pick-Up Service: Easy as 1-2-3
We are an essential business and will remain OPEN for MyWBU Online Store Orders or phone
orders for curbside pick-up or delivery as well as up to 4 people in the store.
Our store hours are:
Monday – Saturday 9AM – 5PM
Sunday 11AM – 4PM

-Payment with a credit card over the phone only. I'm sorry no cash or checks.
-Due to the high volume of calls, you may experience difficulty getting through, please try again or
call 575-339-5672. We appreciate your patience.
1 Place your order online at mywbu.com/lascruces and select "pick up in-store" at checkout. We'll
send you an email to let you know when your order is ready.
2 Come to the store and let us know when you arrive by calling (575) 523-5489 or (575) 339-5672.
Then pop open your trunk and wait in your car.
3 We'll bring your order to your car and place it in the trunk. No personal contact required!
(But we can still smile and wave.) We Deliver!
We're also happy to deliver your order directly to your front door. Simply order online at
mywbu.com/lascruces and select "delivery" at checkout.